INSIGHT | Growth and education
10/06/2021
The recent launch of the tender for the construction of the new Training Center testifies the commitment devoted by Acciaierie d'Italia to the growth of talents, both inside and outside the company.
As for the latter aspect, our training programs benefit from the cooperation with several institutions, from Acadmies to Schools, aimed at providing the 'circularity of knowledge' that is at the roots of any true innovation.
The High Training School
Starting on March 2021, the educational offer of Acciaierie d'Italia was enriched with the inauguration of a Advanced Training course, open to the first management line of the company, organized in cooperation with the Luiss Business School, the High Training School of the Luiss University Guido Carli.
The program, developed by our Human Resources Direction, is aimed at 40 managers with the goal of aligning management styles and behaviors, contribute to the performance improvement, favor the development of leadership capabilities and virtuous resource managing policies.
The course is phased in eight different modules: Sustainability, Megatrends & Strategy, Organization & People Management, Financial acumen & Performance Measurement, Effective Communication & Presentations, Project Management, Decision Making, Leadership & Intrapreneurship.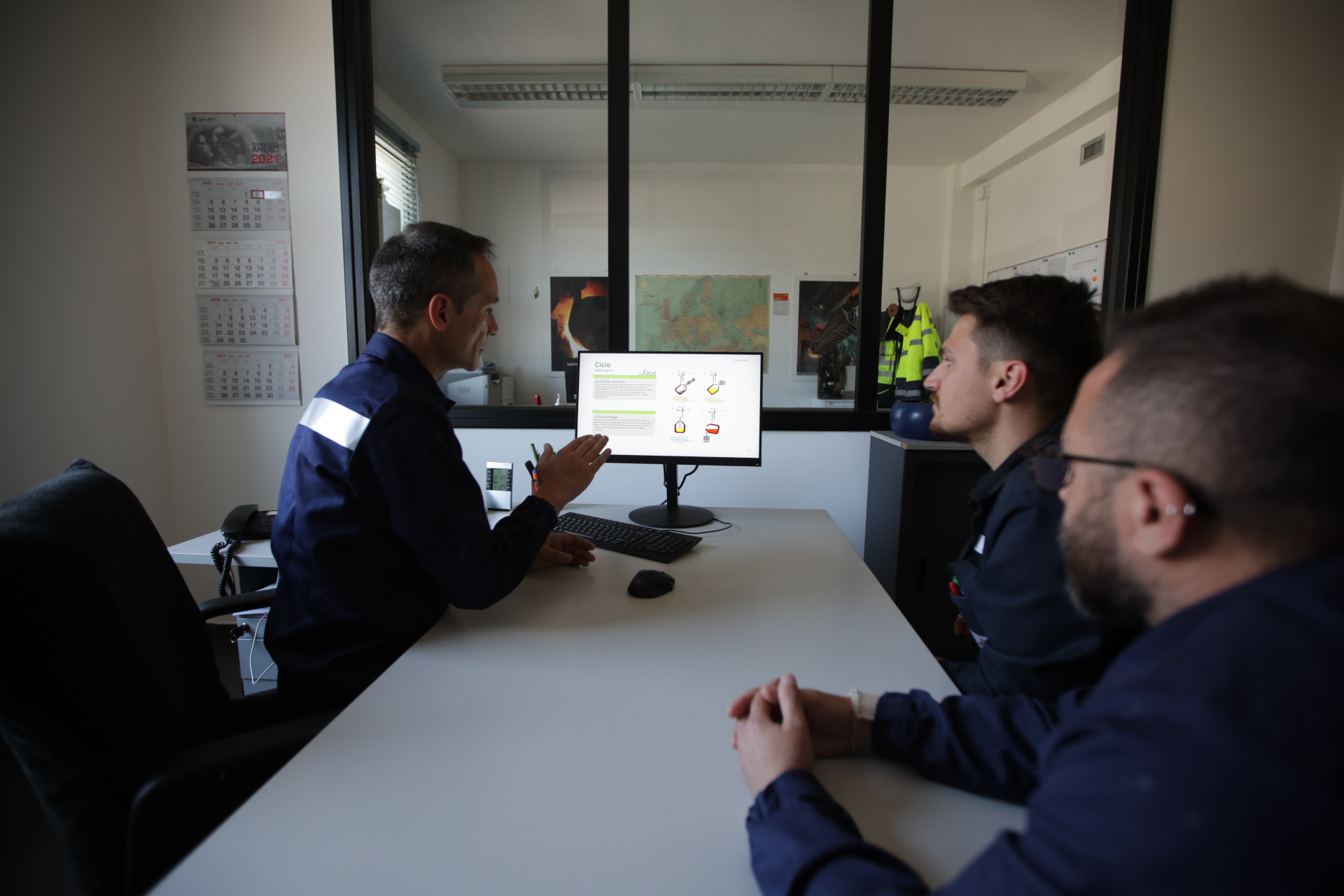 Secondary and tertiary training
On June 10 2021, with the signing of the framework agreement between Acciaierie d'Italia and ITS Cuccovillo of Bari, was created the course ITS devoted to Advanced Mechatronics for the Innovation in the Steel Industry.
The project was started with the signing of a three-year affiliation, that includes for each year the admission of 25 students for each of our company sites. The importance that Acciaierie d'Italia confers to its people and their competences is highlighted by their participation, as trainers and educators, to the curricular lessons included in the Study Plan with the goal of capitalize on the portfolio of knowledge and experiences acquired over their career in the Taranto plant, giving the opportunity to train in person the new resources who will side by them in the new era of the Italian steel industry driven by Acciaierie d'Italia.
The Advanced Mechatronic course for the Innovation of the Steel Industry involves 2,200 hours of courses of which 600 hours in schoolroom and 900 hours of working activity inside the company.
The opportunity to attract younger people in the company activities through a school-work scheme represents for Acciaierie d'Italia a unique occasion for introducing students in the universe of steel and its production. The initiative is to get started with the next school year – once the pandemic emergence is over – and will be managed in agreement with school directors of the institutes of Taranto and Province.